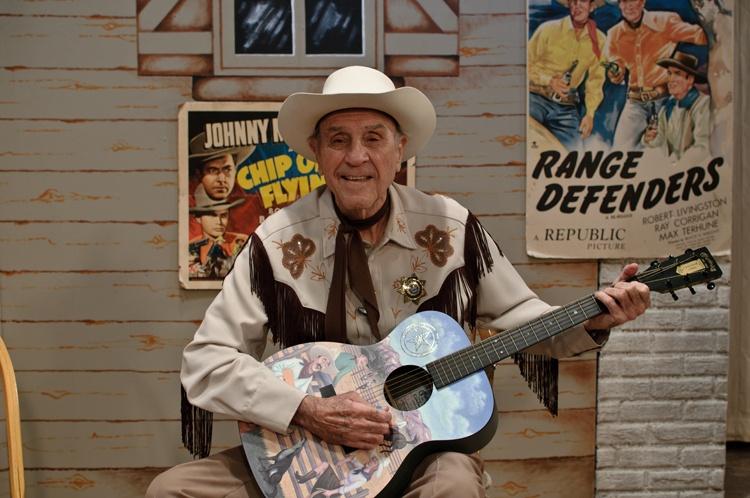 Marshal Andy & the Riders of the Silver Screen
His name is Andy Smalls, but around East Tennessee, he's better known as Marshal Andy or the Knoxville Cowboy.
Born in 1929 in Georgetown, SC, Andy enjoyed a childhood spent visiting the Palace & Strand Theaters which were to play a huge part in his childhood & shape his life in more ways than he could ever imagine.
Andy first attended the Palace theater in the fall of 1936 seeing a Charles Starrett movie, or what we would call a B western today. On Saturdays, the Palace would show a serial (including Buck Rogers, Our Gang comedies & Fighting with Kit Carson), cartoons (such as Mickey Mouse, Tom & Jerry & of course, Bugs Bunny), selected short subject films & movie news before the main feature.
The western films starred Ken Maynard, Hoot Gibson, Buck Jones & Tim McCoy. As the 1930's progressed, singing cowboys such as Gene Autry & Roy Rogers became increasingly popular. Andy remembers seeing Tumbling Tumbleweeds at the Palace and really enjoyed the singing cowboy westerns which were becoming increasingly popular at the time.
As the 1940's began & WWII loomed on the horizon, Andy even got a job at the Palace theater delivering circulars & taking tickets.
It's clear the Palace had a great impact on Andy's life, which has included his show on etpbs for the past 37 years. Riders of the Silver Screen features B westerns, serials and cartoons much as they were featured at the Palace of Andy's youth.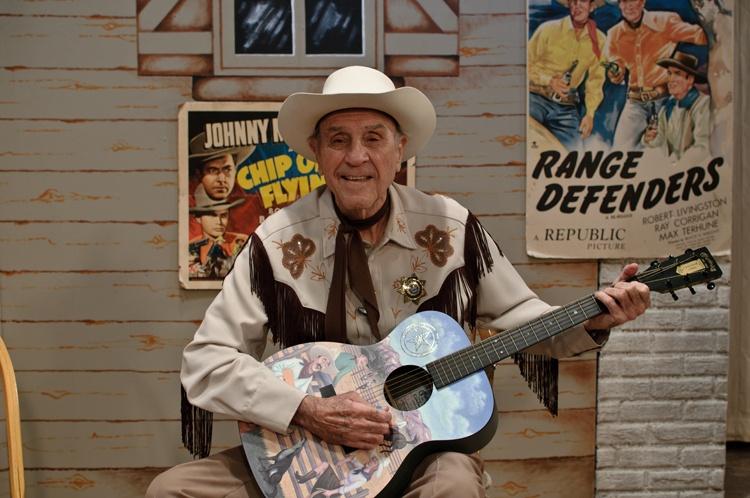 Watch Marshal Andy & the Riders of the Silver Screen
Saturdays
10:30 a.m.
On East Tennessee PBS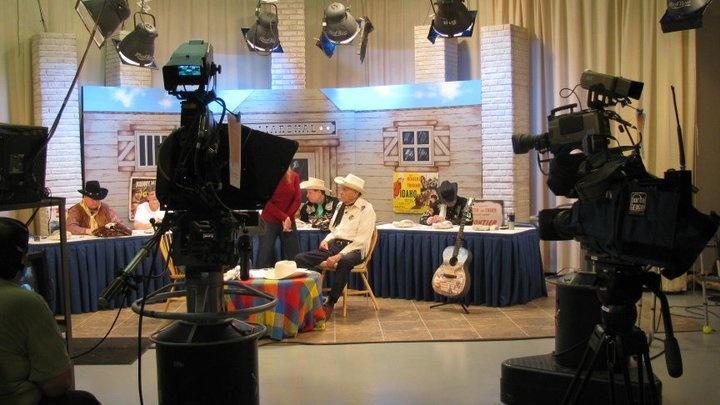 Andy's advice for cowboys is this: If you don't wear a white hat, please wear a smile so we can tell you from the bad guys.
Marshal Andy's Riders of the Silver Screen is sponsored by...